The railroad between San Francisco and San Jose was originally built by the San Francisco & San Jose Railroad, which was founded in August of 1860, and completed the line to San Jose in January of 1864.
From 1863 to somewhere during 1864–1866, the SF&SJ RR used the Seventeen Mile House (built in or before 1844 as a stagecoach stop) as an interim depot. By August of 1866 the SF&SJ had built a dedicated adobe depot, but it burned down in 1890, after Southern Pacific gained ownership of the SF&SJ. SP built a replacement, which burned down in 1906, because gunpowder in a boxcar on the siding next to the depot exploded.
Its replacement—the present building—was completed in July of 1907. This depot saw its last passengers in 2003 when the Millbrae Transit Center was opened. However, we believe that it has been in continuous railroad service since 1907. For instance, as of 2021, Caltrain still uses the Baggage Room as the operations base for its Millbrae signal maintenance crew.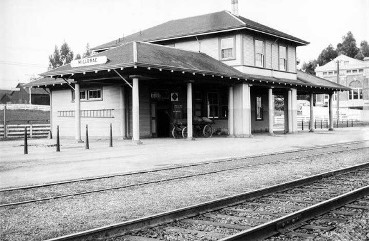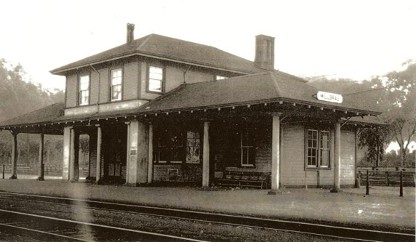 Architectural Style
This building's architectural style is Colonial Revival, with a colonnade. While there were 25–30 Colonial Revival colonnade depots built by Southern Pacific, we believe this is the only one that was built as a two-story building, with the second story being the living quarters for the station agent.
SP had several series of standard depot designs. The first series are called Standard Design Depots, were built from 1865 to 1878, were characterized by 32-foot widths and board-and-batten construction, and were not numbered.
The second series was called the Wooden Combination Stations. Combination meant these had both a passenger waiting room and a freight room—in addition to having a baggage room and an office.
The third series is the Common Standard Depots, designed between 1877 and 1894, and these are numbered from 1 to 26.
There were also several de-facto standard depots, including the colonnade style. We have read but not verified that the colonnade depots were loosely based on Common Standard Depot No. 23.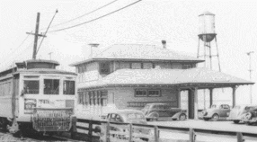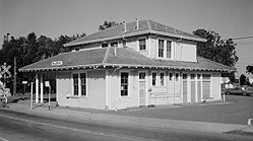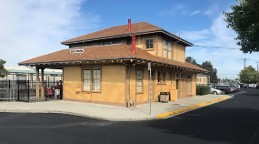 Timeline of Building Changes
The 1907 Millbrae depot has undergone numerous changes over the years, including having part of its colonnade chopped off, the building moved 200 feet, being repainted in inaccurate (and sometimes ghastly) colors, and more. We're missing a lot of the details, so please read, then us what we got wrong and/or what we're missing!